Title I
Little Red is a Title I School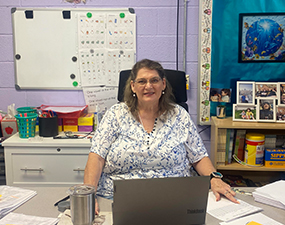 Little Red is a Title I school, which means we receive federal funding to help students master state standards and pass state assessments.
Students will meet the state standards in reading, writing, math, and science, as well as pass state exams in these subjects.
English Language Learners (ELL) will improve their academic achievement.
All core subject teachers will be Title I qualified. All teachers will continue receiving professional development to achieve the first two goals listed above.
Little Red is a safe and welcoming learning environment.
Title I Parent Coordinator Services
Do you have questions about Title I? Contact our Title I Engagement Coordinator, Christine Bastidas. Our parent engagement coordinator will assist you with the following:
Familiarize families with school's culture, policies, procedures, and practices
Provide information about school goals and activities
Presentations/meetings
Title I information
Encourage open communication between you and school personnel
Explain the purpose and process of conferences/school meetings
Assist with parent-teacher conferences (interpreter)